Our practice accepts insurance from the following companies.

Delta Dental
Delta Dental Plans Association is a not-for-profit organization with some for-profit affiliates as member companies. Through its 39 independent member companies, it offers national dental coverage to our Andover dental patients - administering programs and reporting systems that provide employees and individuals with quality, cost-effective dental benefits and superior customer service.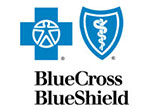 Blue Cross Blue Shield
Blue Cross and Blue Shield companies nationwide provide healthcare benefits to our dental patients as well as across the country and around the world. With access to the care you need and when you need it - Blue Cross and Blue Shield policy holders can have peace of mind when at home or traveling abroad.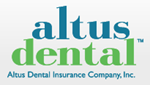 Altus Dental Insurance
Altus Dental provides affordable, quality dental insurance to nearly 150,000 members throughout Massachusetts, Rhode Island, and southern New Hampshire. Altus Dental offers first-class customer and online services, as well as prompt claims processing.
Experienced wisdom tooth removal
For patients who need wisdom tooth removal in the Andover area, Dr. Charles McQuade can help. If your wisdom tooth are impacted or need to be extracted, you can trust our highly trained professional team.
Your comfort and long-term oral health are our first concerns. We're committed to providing you with the gentle and skilful care you deserve.
Safe and gentle periodontal surgery
Charles McQuade, D.M.D. is an experienced Andover area gum disease dentist known for his gentle approach to periodontal surgery.
If you have abscessed teeth, swollen gums, or infections, our caring team will make you comfortable during your procedure.
Don't delay the gum treatment you need any longer. Let us relieve your pain and restore your gums to health.
Dentures that look great and last
If you're looking for dentures that look great and last, look no further than Andover Dental Care located in the Andover, MA area. Charles McQuade, D.M.D. will assess your needs and fit you with durable, comfortable, natural-looking dentures - at a price you can afford.
Gentle, professional gum grafting
Andover area gum disease dentist Charles McQuade, D.M.D. has extensive experience with gum grafting. If you're suffering from exposed roots or receding gums, we can help.
Our caring, professional team can perform the periodontal surgery you need. You'll once again be able to enjoy having healthy teeth and gums.
In-office whitening for quick results
Would you like a whiter smile right now? In the Andover, MA area, Andover Dental Care offers in-office tooth whitening for quick results. Dr. Charles McQuade applies a bleaching solution to your teeth which is then accelerated by a high-intensity light. Teeth can often be whitening in one or two one-hour sessions - perfect if you're looking for a quick and easy way to brighten up your smile.